In Loving Memory of Babbette Wolff 
January 1, 1925 – January 1, 2017
Babbette Wolff, of Palm Beach, FL, died peacefully at her home on January 1, 2017. Born January 1, 1925 on Long Island, NY, she retired to Palm Beach in 1977 with her husband William "Billy" Wolff. She was beloved by her family: survivors include granddaughter Susan Alban, grandson-in-law Joshua Alban and great-granddaughter Beatrice Alban of San Francisco, CA; daughter-in-law Linda Magno of Silver Spring, MD; sister-in-law Marilyn Desenberg of Sarasota, FL and cousin Michael Wayne of Austin, TX.
She embodied the words of Albert Einstein, "A life lived for others is the only life worth living." She is well known for devoting her time, talent and energy to improving and enriching our community by active involvement in many charities and causes. She has served on the boards of Healthy Mothers Healthy Babies, Anti-Defamation League, Schepens Eye Research Institute and has been an ardent supporter of Planned Parenthood.
She will be greatly missed and lovingly remembered for her generosity and her tireless efforts on behalf of the Palm Beach Habilitation Center where she served on the board for 32 years and as Chairman of the Board from 1996 to 2012. Her advocacy on behalf of the men and women with disabilities served by the Center was recognized when a new group home was dedicated in her honor in 2006.
Memorial contributions may be made to: Palm Beach Habilitation Center, 4522 South Congress Avenue, Lake Worth, FL 33461. A Memorial Service will be held at a later date.
________________________________________________________________________________________________________ 
WELCOME
Welcome to the Palm Beach Habilitation Center! For more than half a century Palm Beach Habilitation Center has been providing services to adults with developmental, emotional and physical disabilities so that they could achieve their greatest level of independence. Over 700 men and women receive job training, employment opportunities, residential services, recreational experiences and retirement services. Read More…
The Center's main campus is located on 13 acres in Lake Worth, Florida. More than 280 additional work sites are located in community businesses throughout Palm Beach County and 28 sites provide a myriad of residential services.
We invite you to visit each of our programs and services on this website.
_________________________________________________________________________________________
                                                      Great News!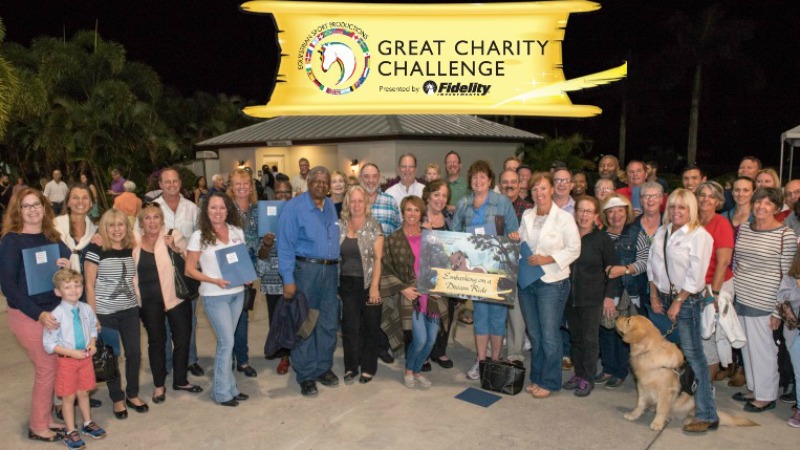 The Palm Beach Habilitation Center is thrilled to be one of 34 charities selected last Saturday evening to participate in the 2017 Great Charity Challenge presented by Fidelity Investments® (GCC)!
The Great Charity Challenge pairs 34 the randomly selected local charities with equestrian teams and sponsors who compete on behalf of the charities for a share of a $1.5 million purse! Participating charities are guaranteed a minimum grant of $15,000 with a chance to win up to 150,000! In the last 7 years, the Great Charity Challenge has distributed over $9.2 million to 200 Palm Beach County Charities.
Come join Palm Beach Habilitation Center and help us cheer on our equestrian team!  The Great Charity Challenge will take place at the Winter Equestrian Festival on Saturday, February 4, 2017 at the Palm Beach International Equestrian Center.  This is a family-friendly event and offers free general admission. For more information on the Great Charity Challenge (GCC) please visit http://gcc.coth.com
---
Palm Beach Habilitation Center does not discriminate in the provision of programs or services.  If you require Americans with Disabilities Act accommodations, please notify the Center at least seven (7) days prior to your visit. Most of the photography on this website was taken by Dayna Morgan, of Daynamphotography, Director of Vocational Training.